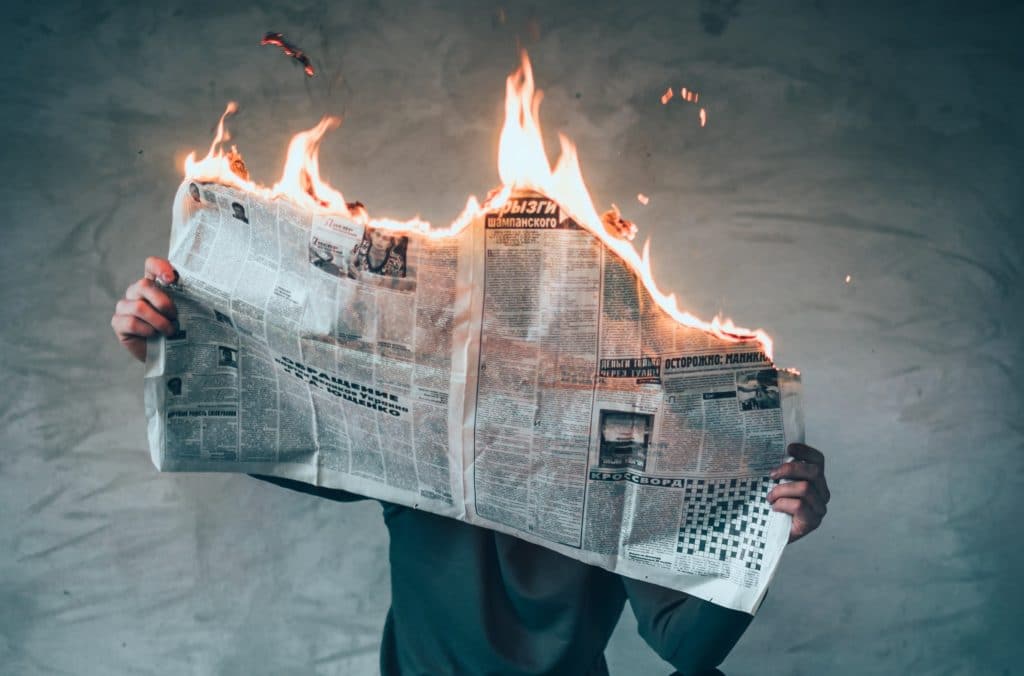 What does a PR firm do?
A publicist is responsible for generating exposure for your company and brand. Publicists help define your corporate public "persona" by crafting story angles, pitching stories to the media, coordinating interviews with journalists, writing fact sheets and electronic press kits, keeping updated media lists and monitoring your public image. Additionally, they help to craft that image and pitch strategic messages and storylines on behalf of you and your company.
However, there are many misconceptions about what publicists do and how they do it. Here are the top 5 misconceptions people need to understand about PR professionals:
PR MISCONCEPTION  # 1
Publicists have a….
MAGIC ROLODEX.  Clients believe that their publicists have a magic rolodex that they scroll through. While the traditional rolodex has been replaced with email lists and texting, the theory still remains the same. Publicists cannot email, call or text an editor and automatically get a story placed. That isn't how real PR or journalism work. The publicist may have a very close relationship with a journalist, but if the story has no legs, there is breaking news, or the journalist simply doesn't like the story idea, it's not getting placed, and it doesn't matter if you hired a Park Avenue PR firm or if you pitched the story on your own. The newsworthiness value of the story is all that matters. Breaking news dictates the storylines, and publicists pitch stories that tie into the news cycle. It is not the other way around. The media dictates what is covered- publicists do not.
PR MISCONCEPTION # 2
Publicists live a….
'SEX & THE CITY' LIFESTYLE. Another misconception is that publicists go out every night to events and are surrounded by glitterati and a Sex and the City lifestyle. As a publicist, I spend the majority of time in front of my computer writing, editing, pitching and communicating with clients and the media. Every time I am at a networking event, I could be missing an important email from a journalist who may be requesting an interview with my client or needs answers to their questions within the hour. This public perception of publicists going to glamorous events every night is outdated and unrealistic. Perhaps it is true in entertainment PR where red carpet events still reign supreme. But corporate and healthcare PR? Not so much.
PR MISCONCEPTION #3
Publicists… 
CONTROL THE STORY.  After you are interviewed by a journalist from a print outlet, the interview is done. Sometimes the media will have follow up questions and you can go back and forth several times. However, you cannot take back what you said, so be sure to think carefully before you shoot off a quick email or provide a sound bite.  As a general media relations rule of thumb to live by, when in doubt, keep it out!  Publicists can't take your quotes off the record.   If you say something to a reporter that should have been off the record (or not said at all), we can't fix it unless we are close with a reporter and even then there's no guarantee. If you don't want something in print — don't say it. This is why media training is so important. Additionally, please don't ask your publicist to ask the reporter to see a copy of your quote before it runs. This is not standard practice and the answer is most likely a resounding no. Earned media is not the same as paid media. You have to earn it for a reason.  When you pay for media, you control the narrative. When you earn media, you do not control the narrative, and neither does your publicist. They can certainly pitch an angle, but after you speak to a reporter, it is up to the journalists discretion on what the story is. Remember, it is their story, not yours! You are a source that adds subject matter expertise to something they are reporting on.
PR MISCONCEPTION #4
Publicists can…
FIX  REPORTING ERRORS. Occasionally, articles are published with a source's name spelled wrong or some other minor error. You may think, "If my publicist was any good, they could get the reporter to fix the spelling of my name!" That's not always the case. Sometimes yes, sometimes no.  If the print edition has already gone to press, nothing can be done except for a correction that will run in a future issue. Any time I have asked a reporter to fix the spelling of a client's name in a digital article, the request ends up annoying the reporter. In the old days of journalism, everything was fact-checked several times before it was published. Today that is unfortunately no longer the case with the rapid pace of digital journalism and the increased demand for content. So yes, while some publicists may be able to get the spelling of your name corrected, it is not guaranteed. It depends on the outlet and their editorial policy with corrections, not on your publicist's ability.
PR MISCONCEPTION #5
Publicists can…
CONTROL GOOGLE SEARCH RESULTS. People often ask if we can change Google search results for their company or personal brand. Perhaps one bad story or review tanked their corporate reputation, and they now want a publicist to fix it. A public relations program that incorporates organic earned media coverage does have the ability to alter search results. However, this is a long-term effort, and it is never guaranteed because it depends on so many outside factors including the domain authority of the sites that new coverage is secured on, and most importantly, the domain authority of the sites that the bad press is written on. Often, if those sites are ranked high, it becomes very difficult to lower the results, regardless of how many earned media placements you secure. Additionally, a digital advertising campaign and paid media would have to complement the PR efforts as part of the long term reputation management campaign to alter search results. Publicists can make a valiant effort at getting more positive coverage for you, but the one surefire way to change search results is through Google directly (or with the help of a good attorney that specializes in defamation).